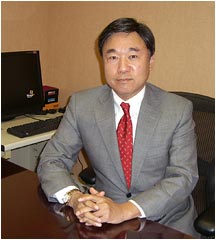 A happy new year to all of you !
On this first day of the year, let me talk a little bit about Kyokuyo's 2010.
The shipping market has drastically shrinked in the global recession triggered by the sub-prime loan crisis of 2008. While we may have hit the bottom, we are seeing no clear sign of recovery yet. The shipbuilders are receiving no realistic enquiry. Many banks are holding off financing the newbuilding ships. And recent foreign exchange movements ! 2009 was a gloomy year for all the people in the industry.
We seriously chased some of few projects under such situations in 2009, but the order book status is virtually the same since last year : the company has orders for 14 vessels, or work volume for about 2.5 years, until June 2012 on delivery basis as of writing. It is to note that we did not face any cancel or delivery postponement, which are reportedly giving a lot of headache to our competitors in China and Korea. I would greatly value your patronage, dear clients !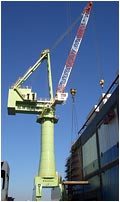 In order to brave the current storm, and to keep differentiating ourselves by focusing on "technically challenging and high-value added" vessels, I first of all want to encourage our employees using the keyword "Don't forget the spirit of challenge!" On the other hand, we keep investing only into work-saving equipment and facilities and will try to enhance our financial strength with effective cashflow management. Further, in this last year of 3-year action plan under slogan "For our future. Re-challenge 2010", we will take a couple of new steps. We, the management and employees, will keep improving Kyokuyo with the spirit of challenge, so that the company can stand on firm footing as a shipbuilder with 5 most important powers : design capability, product quality, price competitiveness, financial strength and power as a team.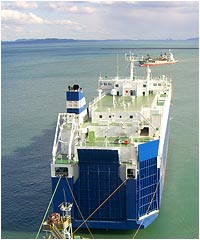 On marketing side, Kyokuyo will propose more economical, environment-friendly and PSPC-compliant new product designs to you in 2010. We carry on our best efforts to find niche markets with limited influence of the current market, by challenging new fields and correctly analyzing age-profile of the current world fleet.
On production management side, the company appointed a technology consultant in last July to optimize shipbuilding process. Its first result was the total overhaul of hull block manufacturing flow to maximize the merit of introducing a dock-side 120t crane. This year, we re-examine the whole production chart, including fitting procedure.
This spring too, the company receives new talented employees who have chosen Kyokuyo as builder of international value-added vessels. To keep employees' motivation high, we will actively promote young people and try to build an organization that always encourages challenges. Innovating english education systems will also be introduced.

We will be closed from December 30, 2009 to January 3, 2010 for the new year. We wish all of you a happy new year !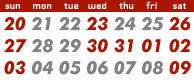 The situations are still gloomy, but we are by no means depressed. we keep our path of improving ourselves positively and steadily, with a spirit of challenge. And, let me repeat once again, "each of us are committed to do his/her best, in a honest way, with the pride of a ship manufacturer, keeping safety-first in mind, for the sake of himself/herself, company, local community, and our valuable customers and other people involved who have given us opportunities to build our ships in these economical situations."

We look forward to your continuing patronage ! [2010/01/01]