Kyokuyo Shipyard Corporation has announced that former director and head of corporate strategy office Shusaku Yamada will be promoted to managing director of the company after its shareholders' meeting scheduled on June 28, 2012. Here goes a short message from Shusaku.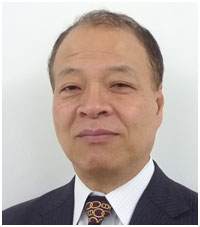 Hello everybody, I am Shusaku Yamada. I have been appointed to take care, as managing director, of the company's sales and material purchasing divisions, where I have spent most of my career.
After Lehman shock of 2008, the business environment for Japan's shipbuilding industry is deteriorating at an unexpected speed. Now more than ever, we are requested to carefully yet courageously navigate our ship in such stormy weather.
In the field of sales and marketing, my role is to secure new orders, by taking advantage of our product mix strategies and our well-known strength in niche markets. I will set sales target for both of the newbuilding and repairing departments, and ask and help our staffs to achieve the goal in spite of tough situations.
As for material procurement, we will go full steam ahead to purchase from a wider range of domestic and international suppliers, which directly contributes to the profitability of a project. I will also set up a task force to accelerate the 'dollarization' of our costs. Further recruitment, if necessary, is also considered.
With realization that the most basic mission for a managing director is to keep the company afloat and continuing its safe navigation even in the roughest seas, I have accepted my promotion. Still, I will be glad if I can contribute to making our employees happier, and the company even more trustworthy and socially-valuable so that we can feel more proud of being onboard.
My last 2 years as newly-appointed director were far from being satisfying to me. I even have an impression that, very frankly, It was a series of mistakes and regrets. Now, It is time to renew my determination to do my best. Thank you in advance for your continued support!
(image on top : Kyokuyo's new EV - Nissan LEAF)
[2012/06/12]