I guess all of you know what's on the 2nd floor. So now let's go upstairs !
The 3rd floor is a very important floor for Kyokuyo to make profit : offices of New Building Business Division, Repair Business Division and Material Purchasing Division are all located here.

New Building Business Division consists of 4 members : Hiroshi Yoshida (news034), Teruki Tanaka (news126) and 2 assistants. I was lucky to be able to picture all of them at once, as Hiroshi and Teruki are usually very busy flying around the world.
Repair Business Division, headed by Kenichi Mori, is very diversified in age. The oldest is Nobiyoshi Wakamatsu (news118), 80, advisor, and the youngest is Junpei Michino who joined Kyokuyo merely last year. With Soichiro Fujimura and 1 assistant, this group has 5 members in total.
Material Purchasing Division plays a key role in controlling company's budget, managing the whole purchase and related activities. Under the leadership of Norihiko Harada (news148), 3 staffs, i.e. Takahiro Yamamura, Shuji Yasunari and an assistant work in this group.


In August, we will be closed on the days marked in red. Sorry for any inconvenience.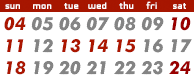 As for the facilities, 'Reception Square' with 2 meeting rooms, a meeting space, a conference room and a big training room (used for Matthew's English lesson (news155), etc.) are available on this floor, mainly for communication with our customers.

If you happen to visit Shimonoseki or nearby cities, why don't you come over here to see us ? [2013/08/07]

home > news > News 169 : 1st Anniversary of the New Building <2>