On July 31, 2014, we held the naming and delivery ceremonies for S516, ordered by R&M.HG.WAVE.INC.. The ship is Kyokuyo's latest 'Japanmax' container feeder which has an impressive loading capacity of 1,103TEU with GRT being less than 10,000tons.


We had a total of 44 guests. From the shipowner Hisashige Kisen Co., Ltd., Mr. and Mrs. Hisao Seno, Chairman, and Mr. and Mrs. Hiroshi Seno, President, and their family attended the ceremonies. From the charterers Heung-A Shipping Co., Ltd., Mr. and Mrs. Lee Youn-Jae, Chairman and CEO., their children and their grandchildren visited Shimonoseki from South Korea.
After the signing and ritual ceremonies, the main events were held onboard. The ship's namer was a granddaughter of Mr. and Mrs. Lee, a young lady of 9 years old ! Elegantly dressed in Korean traditional hanbok, she declared the name of S506 to be "HEUNG-A YOUNG" in a fluent English, and with a pretty voice.
Then it was turn of another young lady, dressed in beautiful kimono. She was 10, the daughter of the ship's owner, Mr. Hiroshi Seno. With help from 2 other ladies of the same generation, she nicely cut the tethering rope, triggering champagne bottle smash and gun salute.

In August, we will be closed on the days marked in red. Sorry for any inconvenience.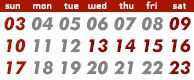 After cute and colorful ceremonies, luncheon reception was held at the banquet room of a hotel, which offers a panoramic view over Kanmon Channel. All the attendees gave a large applause to "HEUNG-A YOUNG" when the vessel, heading Busan, appeared on the scene.

We wish the vessel calm seas and safe voyages ![2014/08/12]

home > news > News 184 : Young Ladies Celebrate the Birth of Heung-A Young