The latest issue of 'Shiho Shimonoseki' features Kyokuyo Shipyard.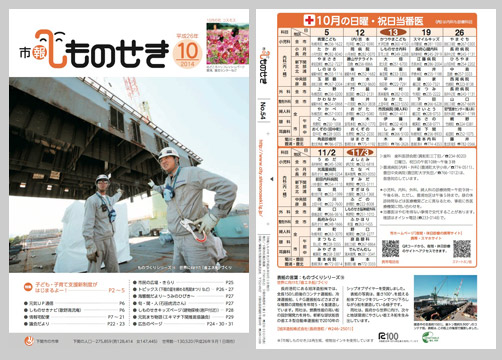 Besides a large cover photo, the official city newsletter contains an article that reads :
'ECOSHIP' BUILDING WITH EYES ON THE GLOBAL MARKET
Kyokuyo Shipyard Corporation of Chofu Minatomachi Town yearly builds 5 to 6 units of 150m-class ships, like container carriers, refrigerated cargo carriers, LPG tankers and others. Kyokuyo has the unique design and development abilities of fuel-saving vessels, and its innovative eco-friendly pure car carrier design with a spherically-shaped forepart won 2010 Ship of the Year.
In the cover photo a ship building block that weighs more than 100t is being hoisted down by a crane to the place for further building.
Kyokuyo Shipyard Corporation keep producing 'ecoships' for the global customers.
The October issue of 'Shiho Shimonoseki' can be downloaded here

(Kyokuyo appears on pages 1 and 32. [2014/10/06]

home > news > News 186 : Kyokuyo Featured in City Newsletter