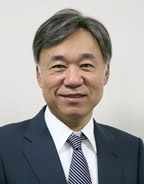 Kyokuyo President Katsuhiko Ochi will give a seminar "Trying to be a global technology leader among the builders of small ships - the answer is blowin' in the wind" at SEA JAPAN 2016

.
SEA JAPAN is the biggest maritime event in Japan and will take place on April 13-15, 2016 at Tokyo. More than 500 exhibitors from 27 countries, and more than 20,000 visitors are expected for the biannual show this year.
Last December, Kyokuyo Shipyard Corporation completed "Natori", the Japan's largest coastal container carrier ever built. It is another good example of the company's 'eco-ship' energy-saving product line, with the globally patented Semi-Sperically-Shaped-Bow, or "SSS-b" which efficiently reduces wind resistance.
In the seminar that starts 13:30 on April 13, Ochi will talk about how a small shipbuilder could develop the world's first SSS-bowed ship, m.v. St. Petersburg, which won the Japanese Ship of the Year Award in 2010. It will also contain SSS-b's technical background and some interesting episodes. Kyokuyo's boss will certainly tell you how many hardships his young engineers had to undergo, before he called them a man, too !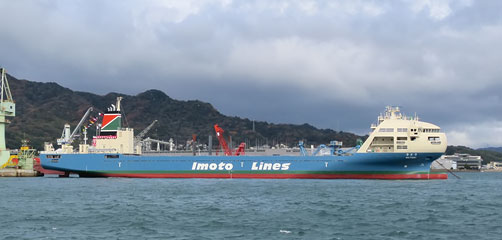 To be chosen by shipowners from across the globe, Kyokuyo is always seeking technological excellence, and trying to take advantage of it to compete with other builders of similar, or bigger size. Here, willingness to take on technical challenges are always encouraged. We hope you will enjoy a story of hope, hardships and glory !
The seminar is free, but you need to register your name to participate. Registration can be done online. Please follow link below to complete your form. Let's meet on April 13, 13:30 at Event Stage of Tokyo Big Sight East Hall ! (Attention ! No Japanese-English interpreter will be provided.)
[2016/03/08]