Dear website readers, I wish all of you a very happy new year !
Let me say a few words about our 2018, and 2019.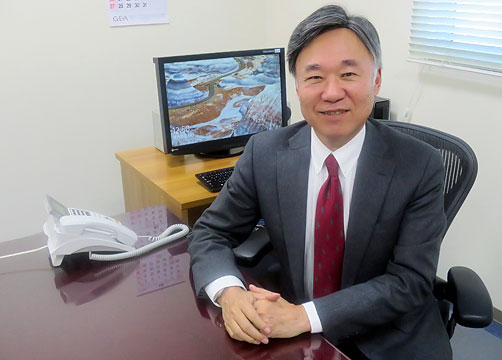 During the last year, the global economy continued its steady growth thanks to recovery in employment and income environments, expansion of personal consumption, and active capital investment backed up by improved corporate earnings in general. We need to pay close attention, though, to interest rate trends and possible change in the trade policies under the Trump administration after the midterm election.
Similarly in Japan, the economic recovery phase is expected to be the longest after the WWII, supported by improvements in employment and income conditions, as well as by aggressive capital investment by companies. Many are concerned however about side effect of the consumption tax increase scheduled to be introduced in October 2019. Careful attention must be paid to whether the government can propose a really effective stimulus package to soften its impact on individual consumption.
Along with the world economy expansion, the shipping market gradually recovered in 2018, especially in dry bulk sector, with tanker and other sectors being left behind. It should be noted that we had special demand that spiked during the period when additional US sanctions against China were just foreseen. I am concerned about the rebound of this demand in 2019, and more generally, about the negative impact of the protectionism of the United States onto the steadily growing global economy and recovering shipping market.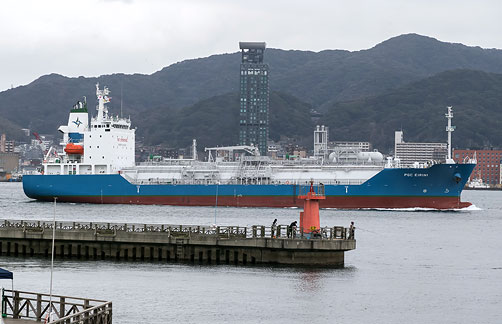 Talking about the shipbuilding industry - we saw last year some drastic movements on the part of Japanese shipbuilding companies, in a tough competition with rivals in China and Korea : acquisitions of competitors and equipment manufacturers, and teaming up with Chinese builders, etc. In the tough business environment where it is difficult to see positive sign other than the yen depreciation, more Japanese shipbuilders will, I feel, pursue tie-ups or new business in an effort to ensure ongoing viability.
Regarding the 2020 IMO SOx regulations, we expect each of the relevant parties - cargo owners, charterers, shipowners and shipbuilders - will decide how to cope with the regulations before the middle of this year, as the specifications of very low sulphur fuel oils will be defined by that time. While Kyokuyo will install a SOx scrubber system onto many ships to be built after January 2020, the company will remain open to consider other possibilities, including the 'MGO only' designs.
In the course of 2018, Kyokuyo Shipyard Corporation built 5 ships : 1 x 7,000m3 semi-refrigerated type LPG carrier and 1 x 1,096TEU container carrier for overseas customers, and 1 x 7,500m3 pressurized type LPG carrier, 1 x 670TEU SSS-bowed container carrier, and 1 x ultra low temp reefer carrier for Japanese owners. Managing the building process and construction schedule of 5 different ships were challenging to us !
Despite the difficult market conditions, we could secure orders for reefer carriers and container ships during 2018, and we have now an order backlog until the beginning of 2021. I am also pleased to report that our repair teams performed better than 2017, thanks mostly to orders from our domestic loyal customers.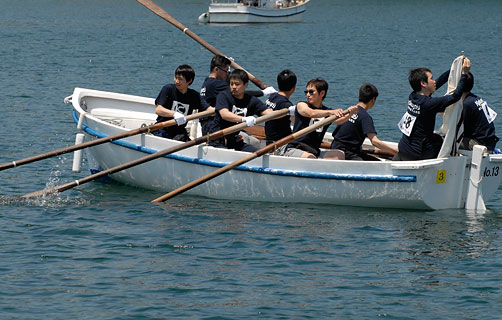 This year, I will focus on 2 main tasks - the first one is to continue to steadily add orders even in a headwind. Harnessing our strengths in developing a wide variety of quality designs, Kyokuyo will work even harder to create high value-added products, which respond to the customers' current and future needs and which make sense even in case of a small lot order.
The other is further strengthening of our competitiveness. In June last year, we added two new directors and rejuvenated the management team. A Vice President who specializes in cost reduction and factory management, and an experienced Sales Managing Director who can develop relationships in the domestic market as well as the international market. With their capability of proposing fresh and creative ideas, and implementing them in practice, Kyokuyo is actually being revitalized. Under the renewed management team, the company will strive to improve its productivity and reduce the costs, by utilizing its strength in the areas of design, manufacturing, sales and finance.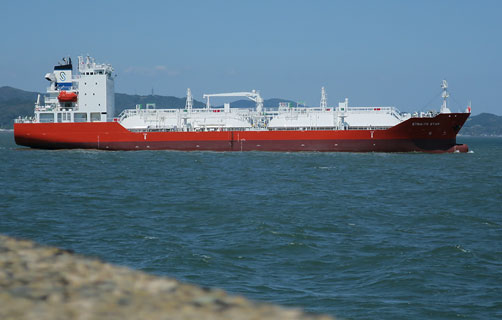 And for the conclusion, please allow me to reiterate, again, the paragraphs I used since several years. It is awkward, but I feel no need to shift my view about this !
"Before concluding I would like to express my sincere gratitude to shipowners for awarding us an order, trading houses and brokers for introducing projects, as well as our other stake holders for continuous support and cooperation. It is thanks to all of them that Kyokuyo can be running this way."

"I want Kyokuyo Shipyard Corporation to be always a busy and lively place to work. I want all its staffs and subcontractors to share a sense of unity as a team. The company may be a small for a shipbuilder, but who says good things come in big packages ?"

We will close from December 30, 2018 to January 6, 2019 for the new year. We wish all of you a happy new year !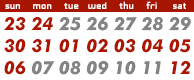 "Each of us is committed to do his/her best, in a honest way, with the pride of a ship manufacturer, keeping safety-first in mind, for the sake of himself/herself, company, local community, and our valuable customers and other people involved who have given us opportunities to build our ships."
Again, I wish every day of the new year to be filled with success, happiness and prosperity for you !
Katsuhiko Ochi
President
Kyokuyo Shipyard Corporation
[2019/01/01]