The Sales Division of Kyokuyo Shipyard Corporation, which is in charge of securing orders from customers, is now looking for motivated individuals interested in working with us for long-term. For details, please visit this news in speclal format.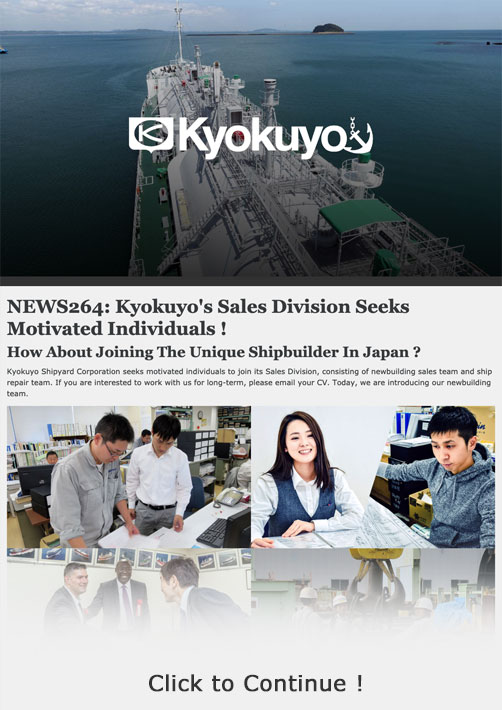 We look forward to receiving applications from you !
[2020/06/26]

home > news > News 264 : Kyokuyo's Sales Division Seeks Motivated Individuals !