Hello everyone ! I'm Kenichi Ishihara.
In October, I was appointed as the general manager of Kyokuyo's New Building Business Division, and it made a new start, with me at the helm, Matt, assistant chief, a cheerful and always positive American, and Aya, a brilliant young staff.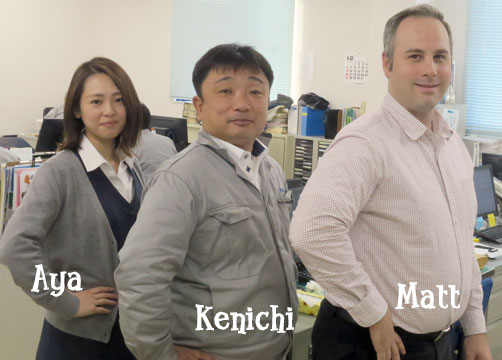 The mission of the New Building Business Division is, as you guess, to receive orders for new ships. By taking advantage of our design and construction capabilities, which are our biggest selling point, we are trying hard to secure orders for niche and specialized products that fit in our dock of 155m L x 23.4m W.
Until 2019, as a dynamic sales force, we were trying to take the earliest opportunity to visit domestic, asian and even worldwide shipowners who were considering placing orders, because this way, we could build sold relationships with the customers and respond to their requests without wasting time.
However, since the beginning of this year, we have been affected by the Covid-19 crisis, and let's admit, my team is in a very tricky environment, with international as well as domestic business trip continues to be difficult due to the Covid-19 travel restrictions.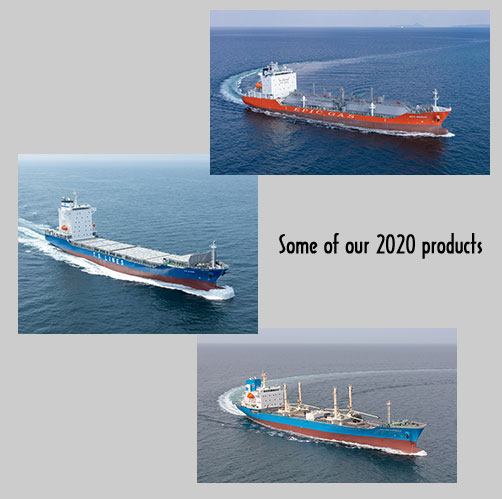 I am happy to report though, that the construction of the ships is going normally and Kyokuyo has completed 6 ships so far this year as scheduled, although all the celebration events like naming or delivery ceremonies had to be cancelled to keep social distancing and to protect the health of participants.
We would like to express our sincere and big 'THANKS!' to shipowners who have ordered multiple new vessels, despite the difficult investment environment worldwide, and also to all those who are supporting us on a regular basis.
As always, some predict the bleak outlook for the shipbuilding industry, but being a citizen of an island nation, I remain firmly optimistic about the future demand for shipbuilding. And we are proud of our reputation in the industry as a small, but technically outstanding shipbuilder that demonstrates strength in niche markets.
Besides Kyokuyo's current 'mainstay' lineup, including container carriers, liquefied gas carriers, reefers and cement ships, we, together with our design and manufacturing teams, are always ready to study other type of ships for existing and new customers. Very niche ships ? Test us ! The new sales team is looking forward to hearing your ideas !

Kenichi is a relatively new face who joined Kyokuyo in March last year. He says he was an avid baseball player when he was a teen. It's OK, but looking at his current physique, I can hardly imagine that he played first baseman (rather than catcher) - a position that usually suits slender and tall person with long arms and legs. I bet he was a slugger perhaps !
Today, behind his gentle and innocent smile is a tenacious negotiator who is strong at data analysis, and he is already leading the newbuilding team with strong leadership. His deep knowledge of shipbuilding technology, built through his career, often surprises engineers in design and other teams, too. We very much look forward to seeing how he will propel and steer his team to ride out the tough waves !
[2020/12/08]

home > news > News 265 : Reborn, Alive & Kicking
- Introducing New New New Building Business Team