Coming-of-Age Day (2nd Monday of January - national public holiday) celebrates those who are turning 20, becoming adults under the Japanese laws. The celebration is a part of Japanese culture, and the formal ceremony, typically organized by local cities today, has become a very important event to many young adults.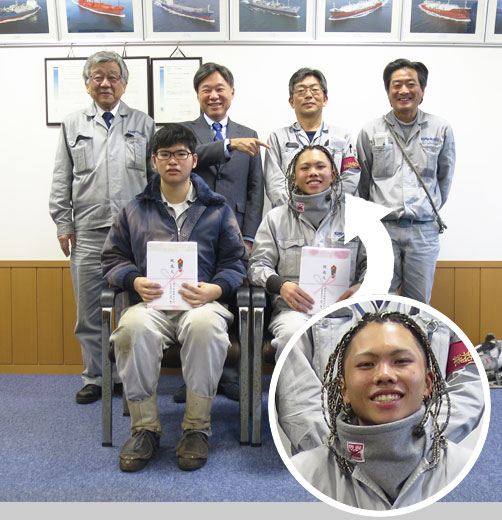 While the coming-of-age ceremony hosted by Shimonoseki City, our hometown, was unfortunately postponed at all venues due to the nationwide spread of the new coronavirus infection, the company's own coming-of-age ceremony for 2021 was held on January 12.
President Ochi congratulated and encouraged the new 20-years-olds, who were looking forward to this once-in-a-lifetime event, saying, "First of all, I want you to be grateful to your parents, act with a greater sense of responsibility than ever before, and try to enrich your work and private lives."
Our young colleagues looked very serious and energized ! [2021/01/12]