After the 3-month training in shipbuilding technology at the Oita Regional Shipbuilding Craftsmanship Center (ORSCC, Saiki City, Oita Prefecture) and subsequent work rotation in the Manufacturing Department in July, the nine new high school graduates were officially assigned to the shipyard as of August 1.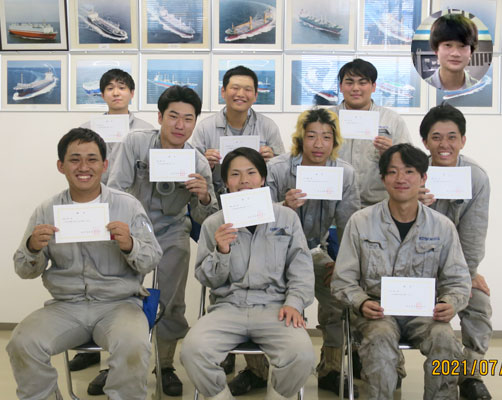 The young people who will be the core of Team Kyokuyo in the future will finally make their debut in the workplace with this official assignment a little earlier than usual.
To all the senior employees and those who will be working with them, we ask for your kind guidance and support!
[2021/08/11]

home > news > News 277 : The Boys Are Now Officially Assigned !