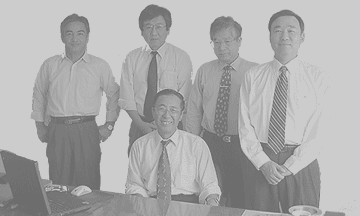 Kyokuyo Shipyard Corporation has announced changes to its Board and Executive team for immediate effect.
Tomokazu Okamoto, former Managing Director, is appointed as Chief Executive Officer. Born in 1942 at Fukuoka, Okamoto is a graduate of Kagoshima University. After working as engineer at Hayashikane Shipbuilding Co., he joined Kyokuyo in 1988. Since then, Okamoto has much contributed to Kyokuyo's technical improvement as leader of technical team (1988-) and manufacturing team (1998-).
For other changes to the Board members, refer to the following.
name - new assignment (former assignment)


Tomokazu Okamoto - Director & Chief Executive Officer (Managing Director)
Katsuhiko Ochi - Senior Executive Managing Director (Managing Director)
Tetsuo Mitsui - Director & General Manager, Design Dept. (Director & General Manager, Design Dept. No.1)
Masahiko Ueda - Director & General Manager, General Affairs Dept. (Director & General Manager, Accounting Dept.)
Masakazu Taki - Director & General Manager, Quality Assurance Dept. (Director & General Manager, Design Dept. No.2)
Kunji Irahara - Advisor (Director & Chief Executive Officer)