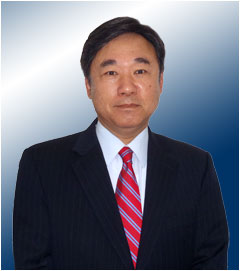 On this first day of the year, I would like to say some words about Kyokuyo's 2011 and 2012.
The terrible disaster caused by the devastating earthquake and tsunami on March 11, 2011 and the subsequent radioactive contamination due to the severe accident at Fukushima Daiichi nuclear plant have harshly revealed Japan's geographical fragility and poor crisis management capability, or incapability, on the part of our Government. To make matters worse, Japanese and Asian economies continue to be weak, with no strong sign of recovery, partly affected by the Greece-triggered sovereign debt crisis in Europe.
Not being immune to the recession, the marine industries face headwinds, too. The shipping companies suffer from depressed freight market everywhere and in every sector. Consequences : dramatic decrease of new-building orders ; declining ship prices ; difficulty for owners to secure financing. With the protracted yen appreciation, trouble for the shipbuilding industry is triple, or quadruple.
In spite of such stormy conditions, Kyokuyo Shipyard Corporation delivered all the new building vessels as scheduled, and managed to add 4 new orders to its backlog, during 2011. The company also received many repairing orders last year. I would like to express our appreciation to our valuable clients, shipowners, trading houses, brokers and all our stakeholders for the continuous patronage.
--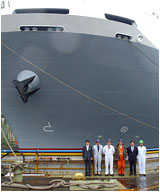 Okay, let's talk about 2012.
In 2012, while Kyokuyo firmly maintains its basic strategy of focusing on "technically challenging and high-value added custom-made vessels" "in small numbers" "for world-wide customers" - the niche market it has dominated over the years, the company will reenter the cement carrier market for domestic owners. They aren't easy fields, I am aware, requiring high level of technical expertise. I strongly believe however that our design and production teams will work tightly together to achieve good results, with our "spirit of challenge."
Next, Kyokuyo assigns the highest priority to dollarization of costs in order to override the continuing yen appreciation. Additional staff will be recruited for purchasing of materials and equipments from international suppliers in Korea, China and other Asian countries so that the company can proactively take advantage of the currency situations.
As for Design Divisions and Production Division, the first target is to accelerate the full migration to AVEVA environment, the 3-D ship designing system that the company is using since 2010. Also, We will bring to perfection Block Master File system we started last year and introduce Erection Master File system in 2012.
--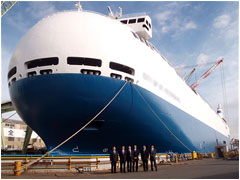 Looking back last year again, I can't do without mentioning the honor we received : yeah, I am talking about the Grand Prix Award that our eco-friendly m.v. City of St. Petersburg won in Japan Ship of the Year competition ! It was the greatest prize we have got in our history and the most sweet fruit of our "spirit of challenge". I, on behalf of our entire crew, would like once again to thank the selection committee and the organizer for the big encouragement they gave to us. And also once again, let me say that I am proud of our design team who developed that original semi-spherically shaped bow and our production team who turned the idea into reality. We will continue our efforts in offering economically and ecologically advanced products.
--
This year too, here at Kyokuyo, "each of us is committed to do his/her best, in a honest way, with the pride of a ship manufacturer, keeping safety-first in mind, for the sake of himself/herself, company, local community, and our valuable customers and other people involved who have given us opportunities to build our ships in these economical situations."
We would greatly appreciate it if we could have your continued support in the future.

We will be closed from December 30, 2011 to January 3, 2012 for the new year. We wish all of you a happy new year !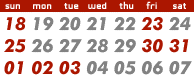 Katsuhiko Ochi
President
Kyokuyo Shipyard Corporation

[2012/01/01]