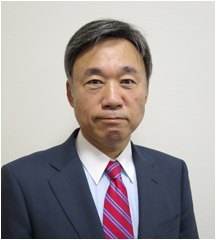 Dear customers, business partners, friends and readers, I want to extend my best wishes to you and your family for a healthy and Happy New Year.
The year 2013 was a turning point for Japan's shipbuilding industry that had been long suffering from the unprecedented yen appreciation and a stagnant local economy. After the previous government dissolved the Lower House in November 2012, the tide turned - in less than a year, the yen weakened by more than 20% to come around 100 yen to the dollar, and Nikkei stock average sharply recovered, rising from 10,000 to 15,000. With this incoming tide, the crisis in the Japanese shipbuilding industry has hit the bottom.
---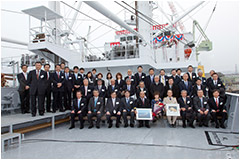 Talking about Kyokuyo Shipyard - from the end of 2012, we saw inquiries come back after 4 quiet years. In the beginning of 2013, when the yen's depreciation trend took hold, negotiations started to bear fruit in the form of contract. Finally, we received orders for 15 vessels (gas carriers and container ships in particular) in 2013, from domestic and international customers. I am pleased to let you know that the company has now 3 years' worth of orders, with next available position in the second half 2016.
On the other hand, we could deliver all the ships as scheduled in the previous year. I, on behalf of the company and its directors and staffs, sincerely and heartily thank the shipowners who placed orders with us in spite of unfavorable market conditions, trading houses and brokers who brought us precious inquiries, and other business partners for their continuous support. Last but not least, it was a good year for ship repair division - Kyokuyo's another core - too, as 2013's sales surpassed that of 2012.
---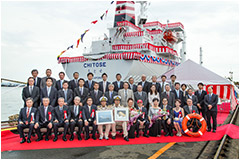 While I hope this fair wind continues to blow, in 2014, I will try to further improve the company's exceptional flexibility to cope with various kinds of small quantity production. By wisely using outsourcing, I want to optimize the strength of our design team to respond even better to varied demands from the customers.
As for manufacturing and material purchasing sectors, for which strategic personnel swaps were made recently, we will make efforts to change the mindset of the staffs so that they can try to streamline the cost in a more proactive manner. I hope we will be able to have a tough business negotiation with you, with a strengthened cost competitiveness.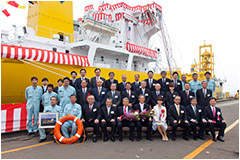 Kyokuyo will also devote itself, as a front runner of small-size shipbuilders in Japan, to develop new technologies that can catch the first waves. In particular, it will focus on enhancing competitive advantage for small LNG feeder and LPG carrier, as the natural gas market is receiving the impact from "shale gas revolution". In the meantime, the company will continue its endeavors to develop energy-saving technologies that contribute to the reduction of fuel consumption - just like our "Semi Spherical Shape-Bowed" PCC, which won the Japan's Ship of the Year in 2010.
Finally, the turned tide has adverse effects, too : the yen depreciation raised purchasing costs and the recovery of construction industry is provoking labor cost hike. We, as a team called Kyokuyo, will combine our strength in sales, designing, manufacturing, and finance to cope with such cost increase and more complicated project management.
---

We will close from December 29, 2013 to January 5, 2014 for the new year. We wish all of you a happy new year !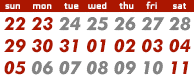 I would like to finish the greetings with the same phrase that I use every year : "Here at Kyokuyo, each of us is committed to do his/her best, in a honest way, with the pride of a ship manufacturer, keeping safety-first in mind, for the sake of himself/herself, company, local community, and our valuable customers and other people involved who have given us opportunities to build our ships."
I would be grateful it if we could have your continued support in 2014.
Katsuhiko Ochi
President
Kyokuyo Shipyard Corporation
[2014/01/01]

home > news > News 175 : New Year, New Tide, New Wave - President's Message for 2014