A new business and school year has just begun in Japan. This issue features some short seasonal news around Kyokuyo.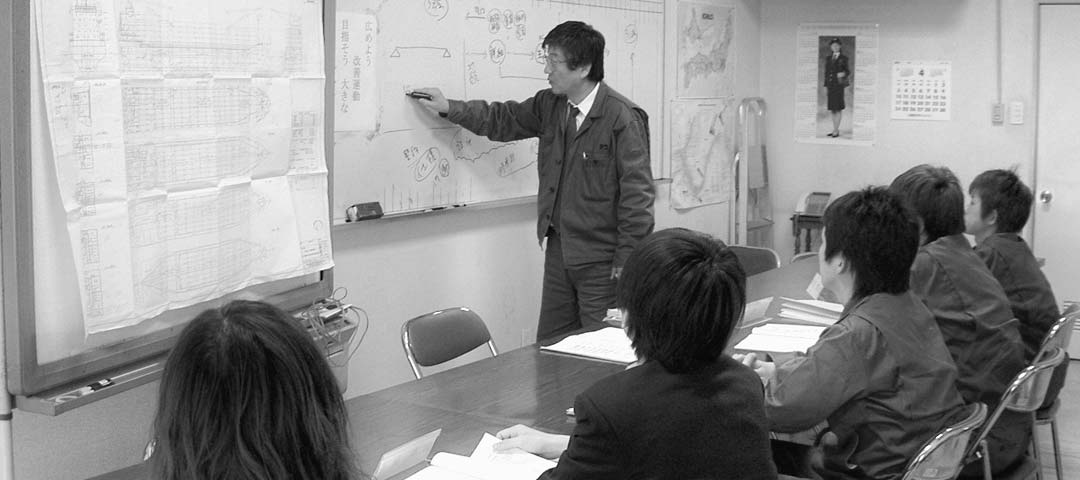 The first news has come from our book. Despite damage caused by a typhoon, sharp rise in procurement cost and rather rapid yen appreciation, we stayed in black the last business year, too. We would like to thank all of our customers, suppliers, shareholders and business associates for the continuous support and confidence in our company.
The second one is from ... editor's window ! Yes, "sakura", or cherry flowers are full blown! Since a week, we see impatient convivialists sitting under trees to enjoy sakura viewing party, and now, this surprisingly beautiful flowers are in their glory. In the cherry blossom which blooms quite intensely and goes away very quickly, the Japanese sees many different nuances of color in it : cleanness, sadness, manliness, and the inevitability of decay. Do you know, in Japanese, "sakura blooms" or "sakura falls away" metaphorically means "(you) have passed or fallen an examination"?
Finally, news about new employees. This year, we welcomed 5 newly graduated persons. As of writing, they have all finished introduction courses and now started their on-the-job training. All of us hope the 5 newcomers will grow up as robustly as the oak trees, rather than cherry flowers!