2013 Emergency Life Saving Training
Kyokuyo annually holds a basic emergency training for new associates and trainees from overseas, in collaboration with Shimonoseki East Fire Station.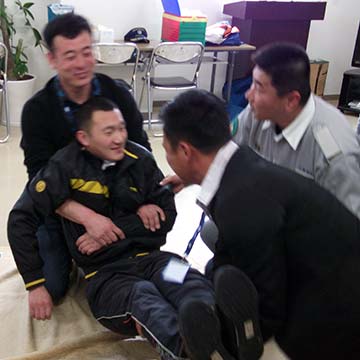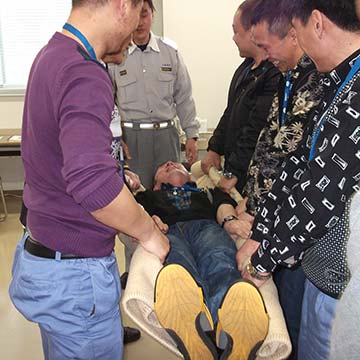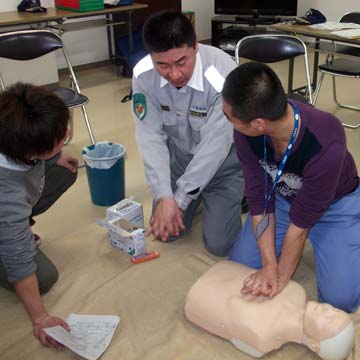 This year, 2 instructors were invited from the station to organize and lead 2-hours program to give knowledge and skills about life-saving to 12 of our staffs. Through a series of explanation, training and role-play simulation, the participants firstly learnt about basic life support : how to handle AED (automated external defibrillator), to perform artificial respiration or to give heart massage.

The second part of the program focused on "first aid without first aid outfit" - just making use of materials available on the spot. The instructors taught to our staffs how to use a blanket, in lieu of a stretcher, to transport an injured person, or to fix a broken arm with a plastic bag, instead of proper bandages, for instance. All the participants seriously followed this very practical training program.

This kind of training and drill are indispensable for a manufacturing plant like ours, though it is often difficult to conduct them by ourselves. We would like to heartily thank Shimonoseki East Fire Station who always helps us upgrade our emergency-handling and life-saving abilities.