In this issue, we introduce you to "Seiseiryo", Kyokuyo's corporate dormitory for single employees.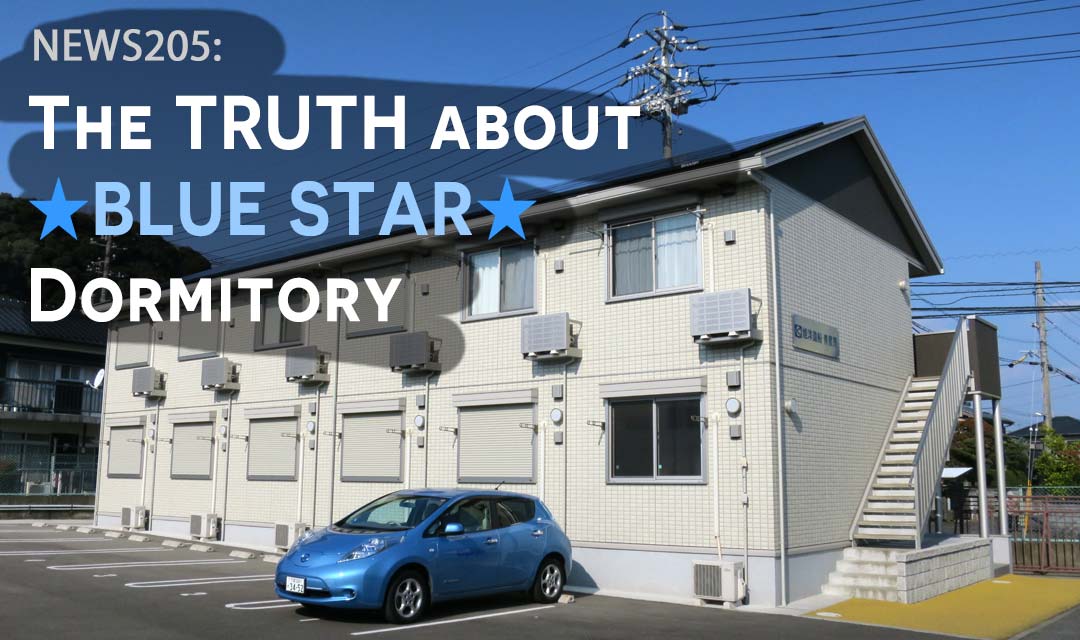 As reported in previous news (news173 and news181), Seiseiryo was built in March, 2014, to facilitate the recruitment of "Non-Shimonoseki" young workers and students. Independent and private, it's more like an apartment than a typical dorm. Located in a quiet residential area near Chôfu Station and National Route #2, as well as a variety of stores including large commercial facilities, it is a very convenient place for singles to live, too.

Being new facility, everything is new and modern : all the rooms are equipped with an induction cooktop, "Washlet" electronic bidet, fast internet access with optical fiber and double-glazed windows ; parking space for cars and bikes and private lockers are also readily available outside.

"Sei-Sei-Ryo" literally means "Blue-Stars-Dormitory". According to the namer, the company's president, the first "Sei" symbolizes Kyokuyo (whose corporate color is marine blue.. just in case) and the second "Sei" the inhabitants. He hopes all the young employees who live here will become stars for the company.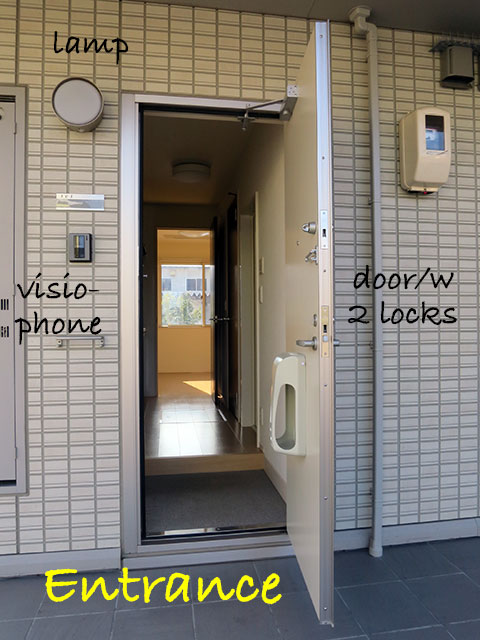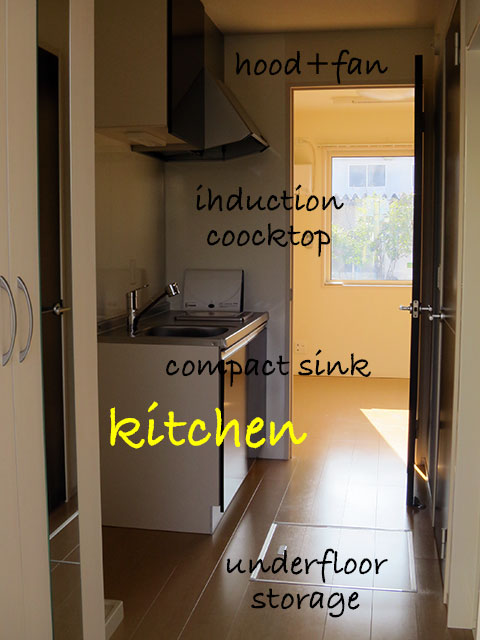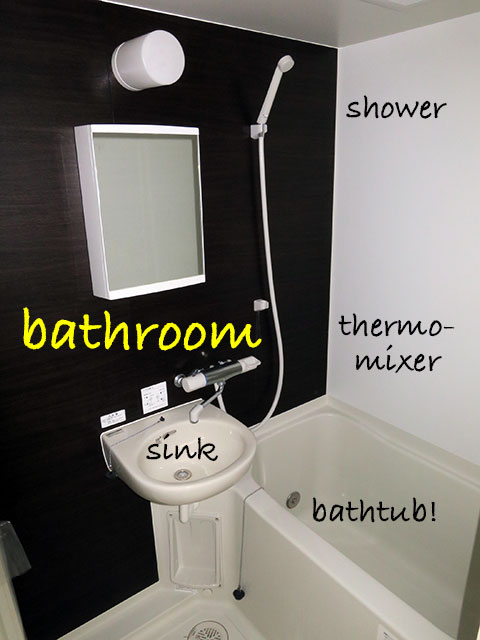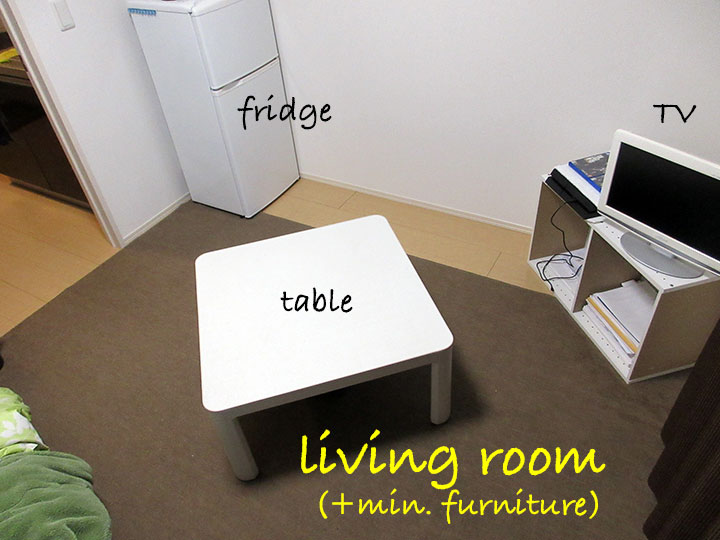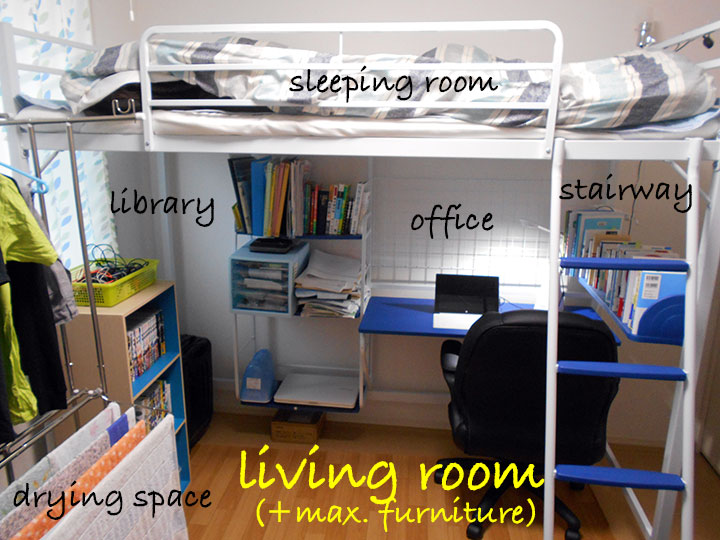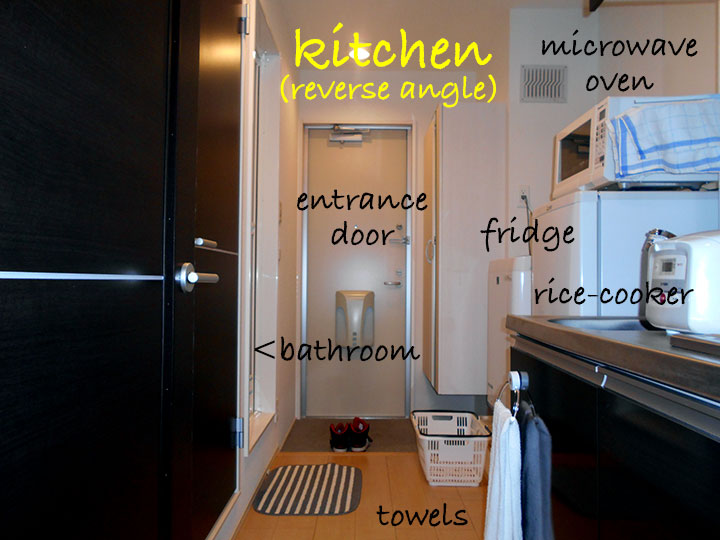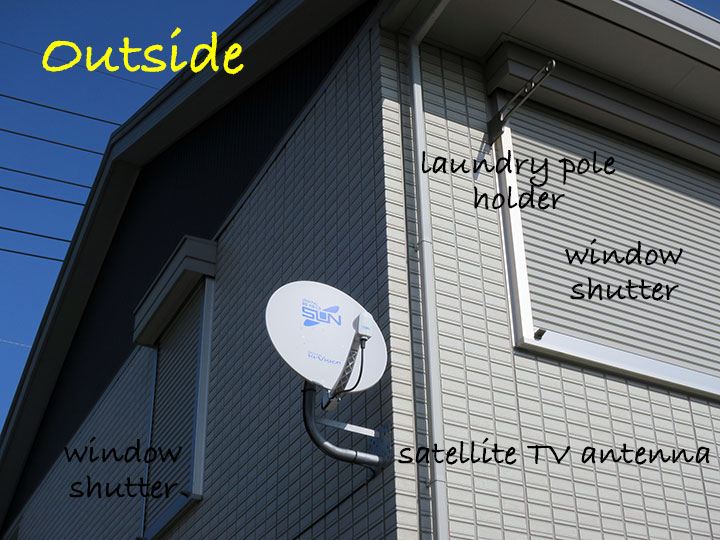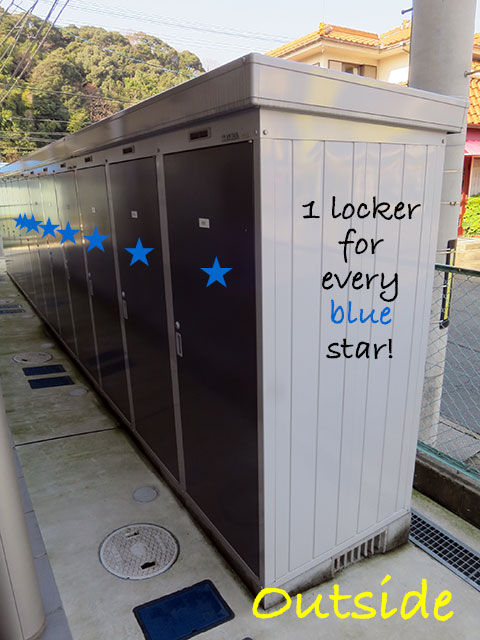 Okay, now let's make a brief interview with future blue stars!
How did you decide to live in Seiseiryo?
Because it's cheaper than nearby apartments and it's also very easy to get the factory from here.

At first glance I felt rooms were bit small but it was Okay as my student room was similarly arranged. What impressed me the most was its newness and cleanness, and that I could get a corner room!
How do you feel about your room?
Separate toilet and bathroom is good. Also I'm happy with sunny atmosphere, nice natural ventilation, good insulation from noise and cold.
[I wonder what kind of place he has been residing...
] But spaces for storage and drying clothes are not enough.
Since the space is limited, I content myself with minimum furniture. This way, I can feel comfortable here. [
Good example of reverse thinking!
]
Convenient. Close to train station and bus stop, and you have many supermarkets and restaurants in this quarter.
Shopping convenience is excellent, with supermarkets, restaurants and convenience stores. I'm also a frequent visitor of a nearby bookstore and DVD rental store. [
You can get all the necessary items without travelling a lot!
]
How do you spend your holidays?
Depends. Working out at gym, shopping, or watching DVDs...
Most of times I spend them with my college friends. For long holidays, I go on a trip or visit my parents. In the dorm I listen to the music or watch DVD.
Any advice to the colleagues who are considering Seiseiryo?
L
ots of rules, curfew, forced social life, lack of privacy.. this is what I imagined for a dorm, but I was wrong. I can come and go as I please, and privacy is well protected here. Overall, it's a good place to live and to take rest.
It's good to have a fulfilling life outside of work. Hobby, sport or other passion helps you manage your time better. It has good mental and physical effects on you, too.[
Happy to hear they are leading a fulfilling life in and outside of work.
]
In April, we welcome 4 new employees and Seiseiryo is expected to receive new residents. We hope that the increasing blue stars will foster friendship over "generations" and that they will shine as key players in the team Kyokuyo!

[2016/02/12]