Naming Ceremony of 11,000m3 Gas Carrier "EPIC SHIKOKU"
On May 13, we had a cloudless day for the naming and delivery ceremonies of S524, the second 11,000m3 L.P.G. carrier for EPIC Gas Ltd.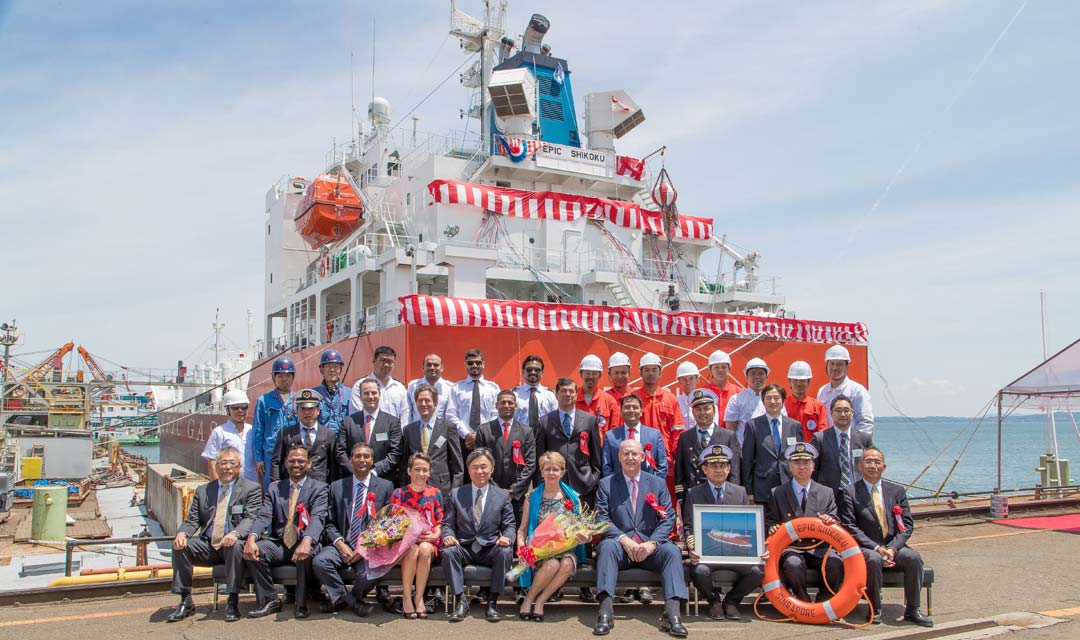 Ms. Uta Urbaniak-Sage, CFO of EPIC Gas, Mr. Richard Walker, Group Chief Executive of FP Marine Risks Limited and his wife Tessa, and many other guests gathered together on the event stage built near the vessel.

After bouquets of flowers were offered to Ms. Urbaniak-Sage and Mrs. Walker, Mrs. Walker named the ship "EPIC SHIKOKU". And it was the time for the main event of the day, i.e. cord-cutting ceremony! Mrs. Walker put on safety goggles and bang! With a blow of axe, the guy rope was cut, releasing the trigger to send a champagne bottle down onto the ship's bow. When the bottle was smashed as expected, EPIC SHIKOKU was showered with confetti and paper tapes.

During the luncheon reception held in a hotel, the owner explained that the new ship was named (as you may guess) after Japan's Shikoku island, just like her sister was named after Sentosa Island in Singapore. Very honestly speaking, we, Japanese, rarely think that Shikoku (like 3 other major islands in Japan : Honshu, Kyushu and Hokkaido) is an island, because our sense is that it is too big for an island! We have to admit that we live on small islands from global point of view! On the other hand, we feel this name fits very well to the orange painted fresh gas carrier, as Shikoku has a solid reputation for its mandarin orange and other specialty oranges.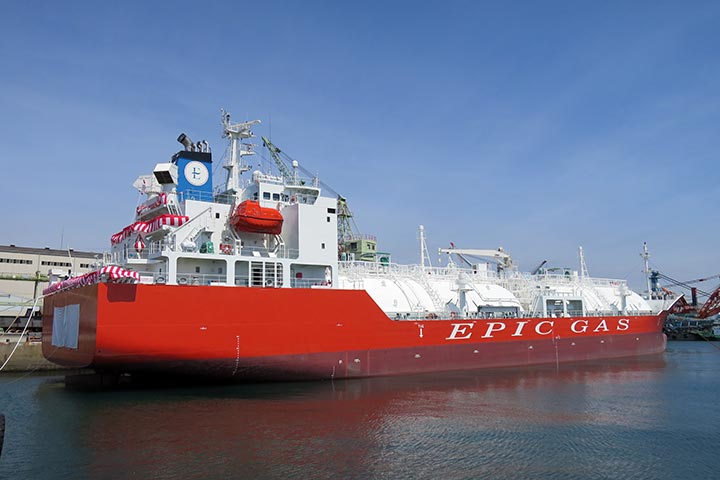 Epic Shikoku - Kyokuyo Shipyard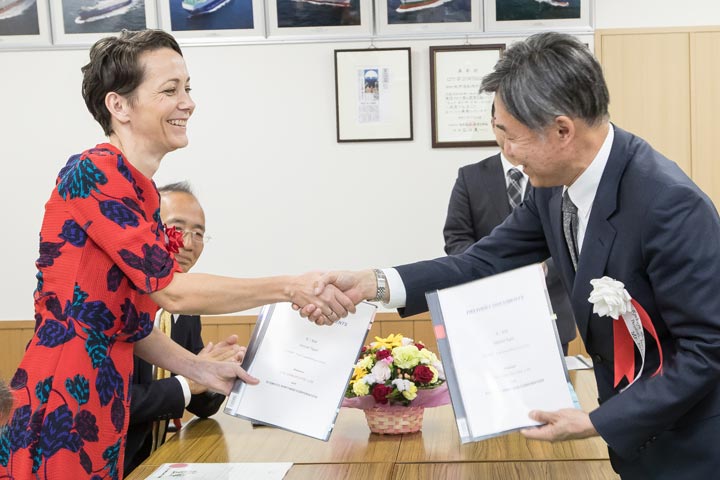 Epic Shikoku - Document Closing - Kyokuyo Shipyard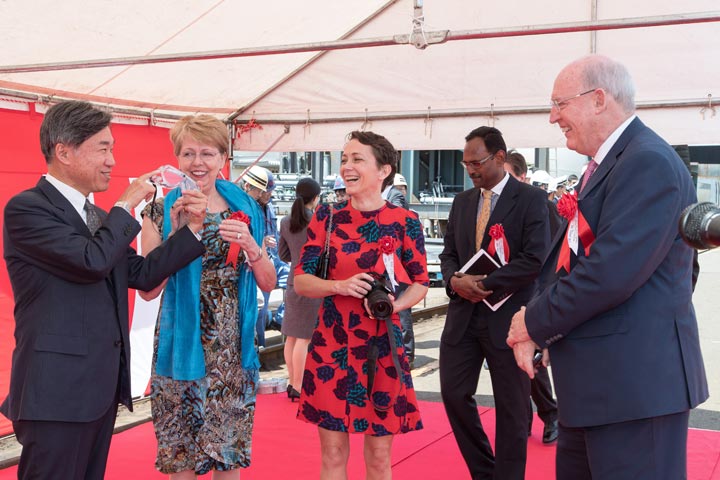 Epic Shikoku - Cord Cutting - Kyokuyo Shipyard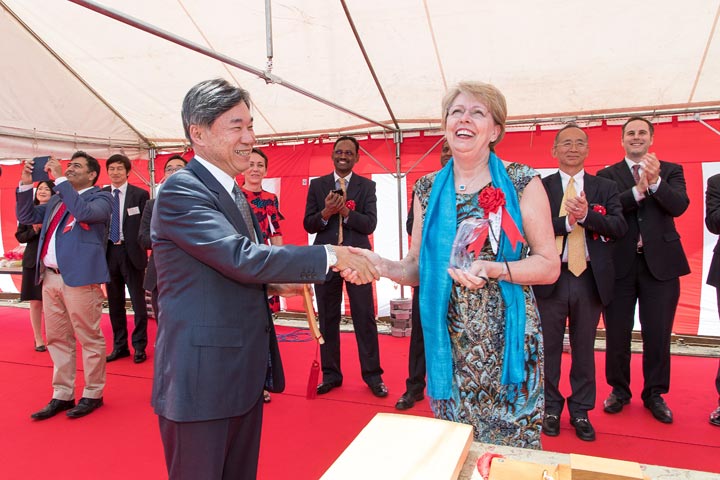 Epic Shikoku - Cord Cutting - Kyokuyo Shipyard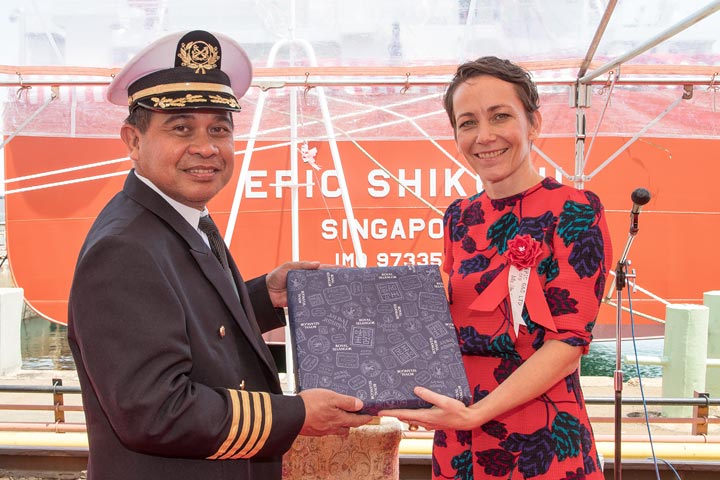 Epic Shikoku - Naming & Delivery - Kyokuyo Shipyard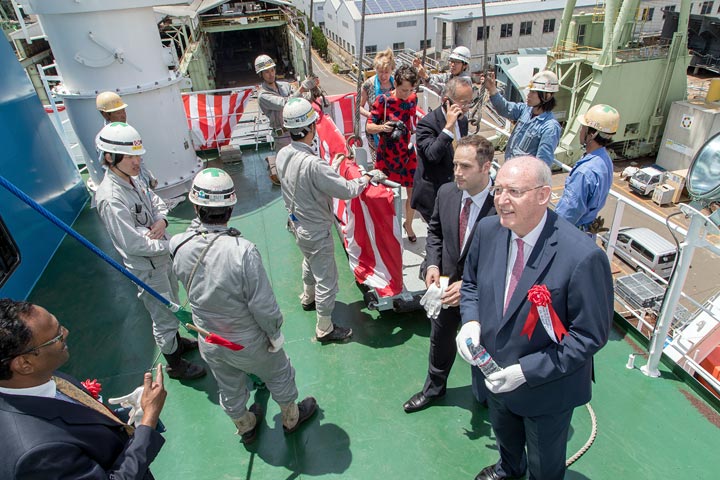 Epic Shikoku - Naming & Delivery - Kyokuyo Shipyard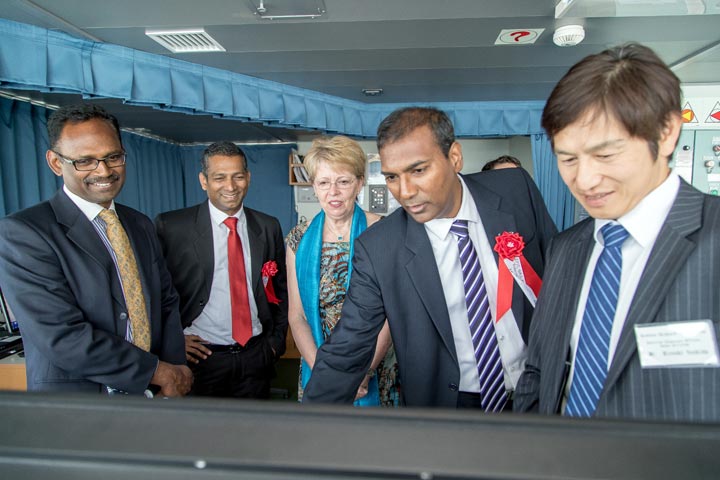 Epic Shikoku - Naming & Delivery - Kyokuyo Shipyard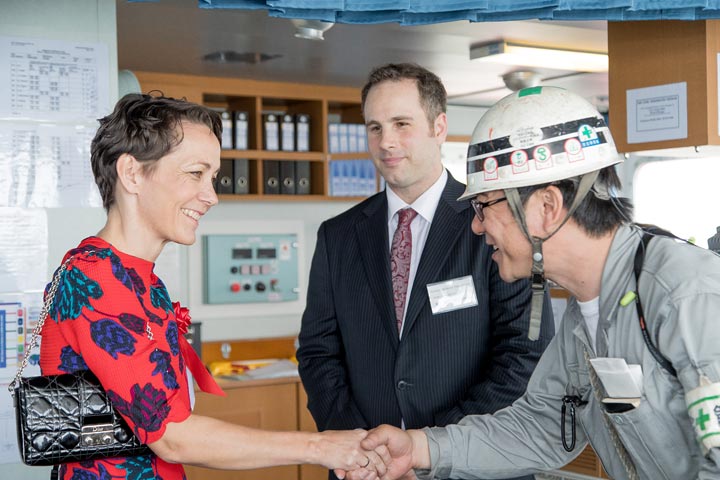 Epic Shikoku - Naming & Delivery - Kyokuyo Shipyard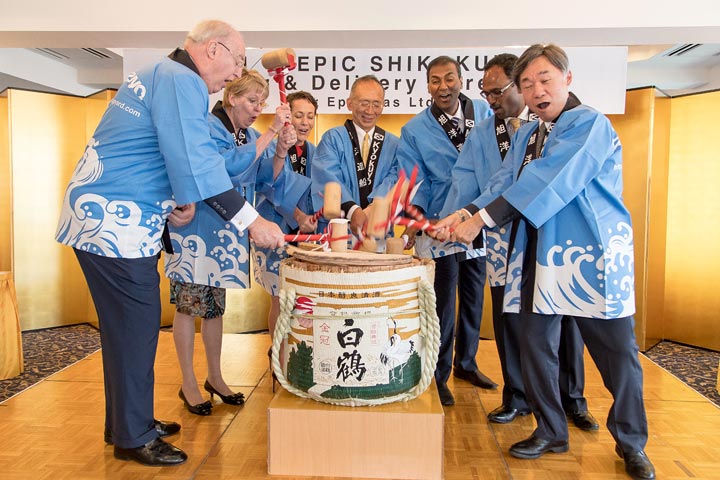 Epic Shikoku - Kagamiwari - Kyokuyo Shipyard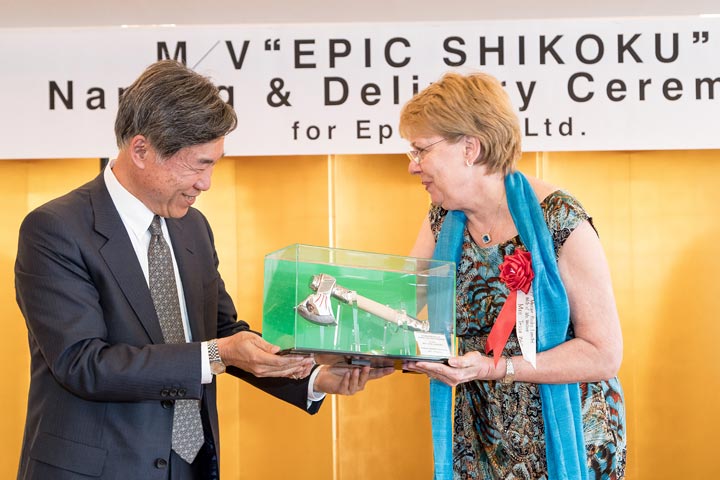 Epic Shikoku - Reception - Kyokuyo Shipyard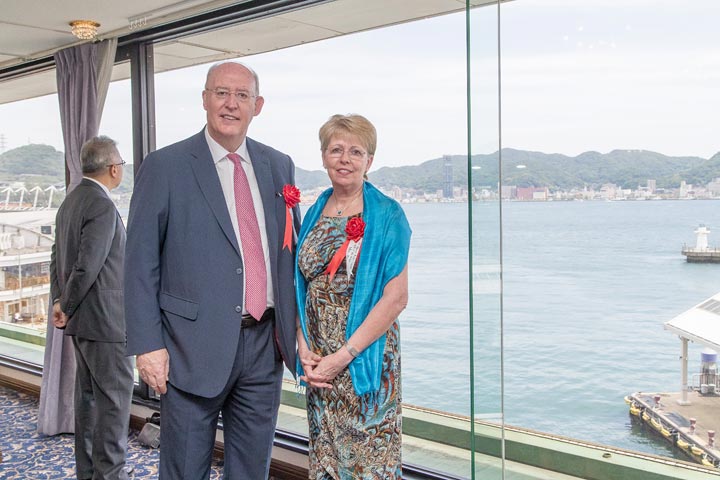 Epic Shikoku - Mr. & Mrs. Walker - Kyokuyo Shipyard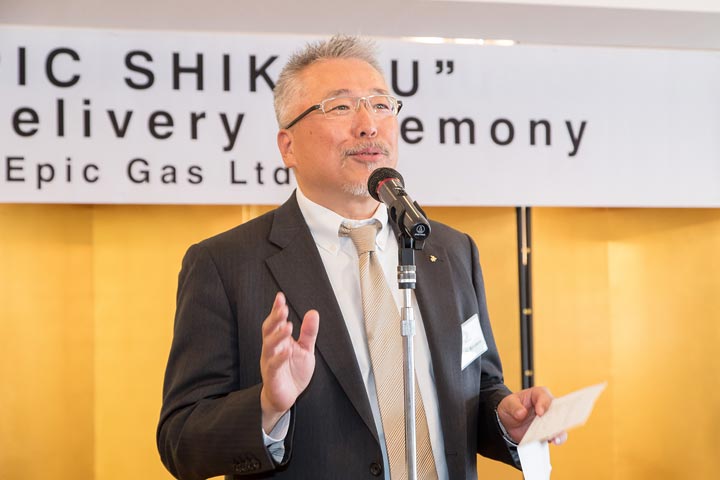 Epic Shikoku - Mr. Matsumoto - Kyokuyo Shipyard
The ending speech was given by Mr. Hitoshi Matsumoto, Country Manager of ABS class. He made a nice proposal to end the reception with everybody calling out "Hip Hip Hooray". Since it was the very first experience of "Hip Hip Hooray" for many attendees, Mr. and Mrs. Walker gave the guidance how to do the three cheers. We learnt "Hip Hip Hooray" was a cheering to express praise and the word "hooray" was tied to the joyful emotion, especially for English people. Are you ready (cough)? Three cheers for the safe navigation of Epic Shikoku as well as for your happiness, "Hip! Hip! Hooray!"

[2016/06/17]