Kyokuyo "PRESIDENT CUP" Annual Reunion Golf Day
In May 2009, Kyokuyo hosted a "reunion" golf tournament inviting former members of the company. This event, although held only irregularly, has a long history. Last year, we decided to renew it as an annually held event under name of "President's Cup" and voilà, it is the second time to host the game.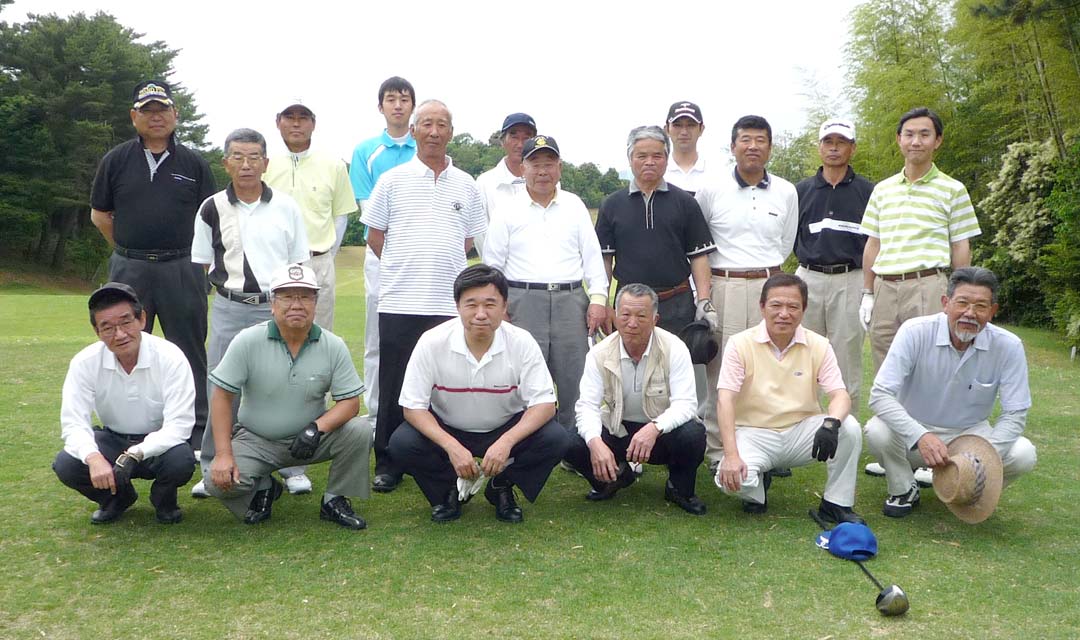 This year, 6 former Kyokuyo members came to play with 12 current crew, including a nearly freshman who got onboard Kyokuyo last year and played his first round of golf on this occasion. All of the "old boys" are tough shipbuilding men, and they know everything about the company, ships and the sea.

Since, you know, this is a REUNION golf tournament rather than reunion GOLF tournament, relaxed rules were set so that everyone could enjoy the reunion under good weather without being obsessed by score. This way, odd plays like "60? inches replacement" or "hand-throwing across pond" were all permitted as legitimate.

In prize-giving ceremony, where you could hear lots of hearty laughing, the company president reported the current status of Kyokuyo Shipyard and expressed gratitude to the seniors. Some of the guests, who probably experienced rough sea in their working days, had tears in their eyes.

We look forward to seeing more seniors next year!