On December 4, 2013, ceremonies were held for 2 sisters of 7,200m3 type liquefied gas carriers : S514, ordered by Bel Air Entertainment Inc. and S515, ordered by Intergalactic Investments inc.. The both ships are based on our 7,200m3 type standard design, like S504 delivered in September 2011, with a bunch of improvements to satisfy the latest regulations and owner's ideas, though.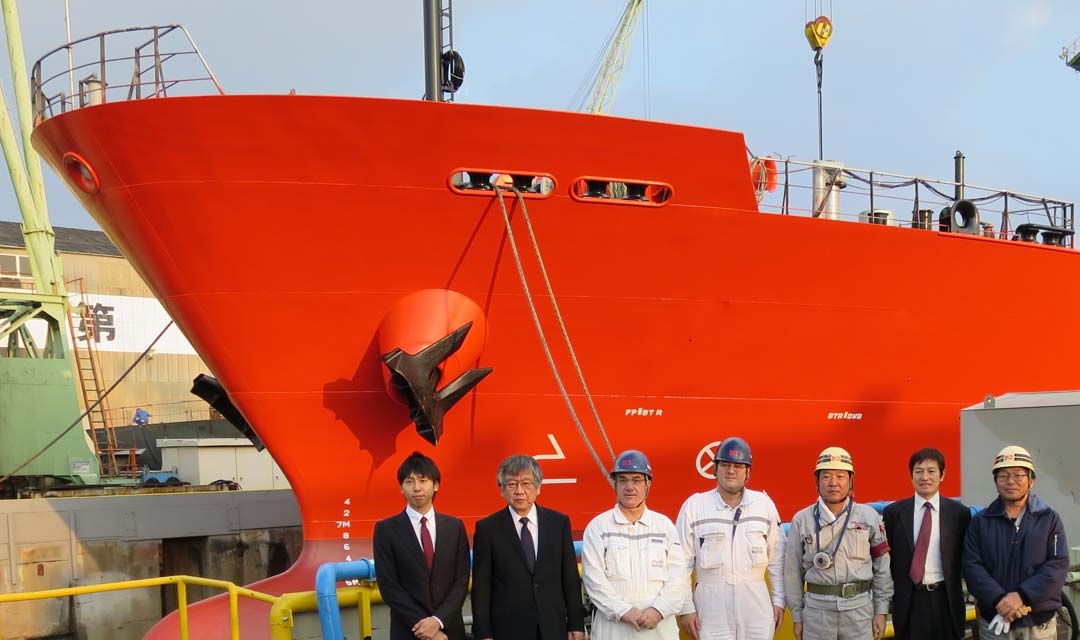 Examples? Okay, here we go :


Multiple cargoes handling ;
Compliance with requirements from Oil Majors ;
ILO/MLC2006 compliant Accommodation, with citadel sector to protect crew from pirate attacks ;
Fire alarms for every room and increased number of gas detectors ;
An emergency power unit enabling the ship to sail even if main generator system fails or is damaged ;
PSPC compliance ;
Double-skin F.O. Tanks ;
Bigger water sewage tanks ;
Ballast water treatment system installed ;
Low-sulfur oil-ready system and equipment ;
among others.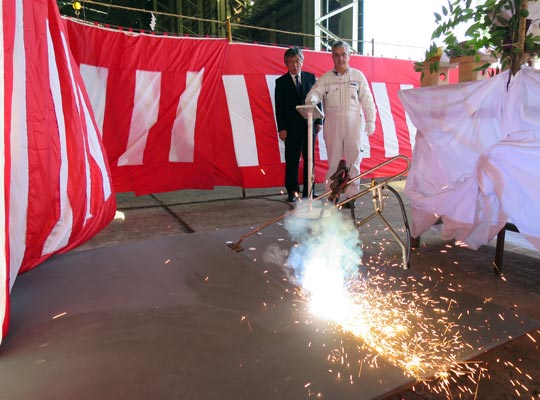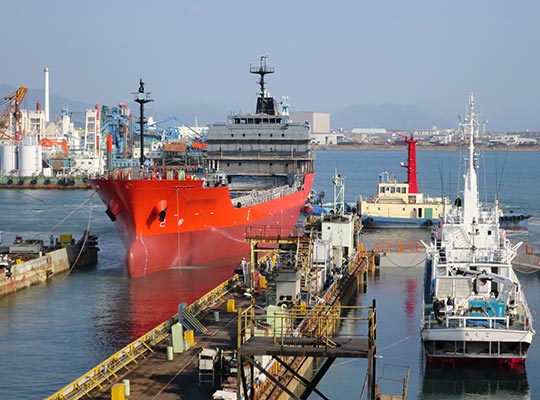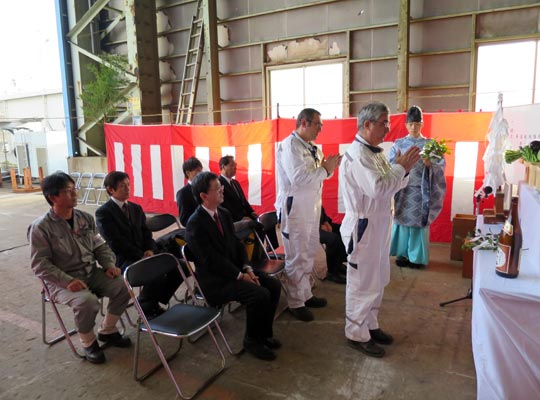 The busy day started with launching ceremony for S514. After champagne bottle breaking by Mr. Michas (Site Manager) and Mr. Kokkalakis (Hull Supervisor), the elder sister left the building dock for outfitting quay No.3. In the afternoon, it was the keel-laying ceremony for S515. Mr. Michas got the stage again to take part of the traditional style ritual for safe construction.

S514 is scheduled to be delivered in March, 2014. We will do our best to build a good ship that will satisfy the owners. Our Matt Sizemore will also play an active role in communication in English with superintendents from Europe!