Naming & Delivery of 7,200m3 Gas Carrier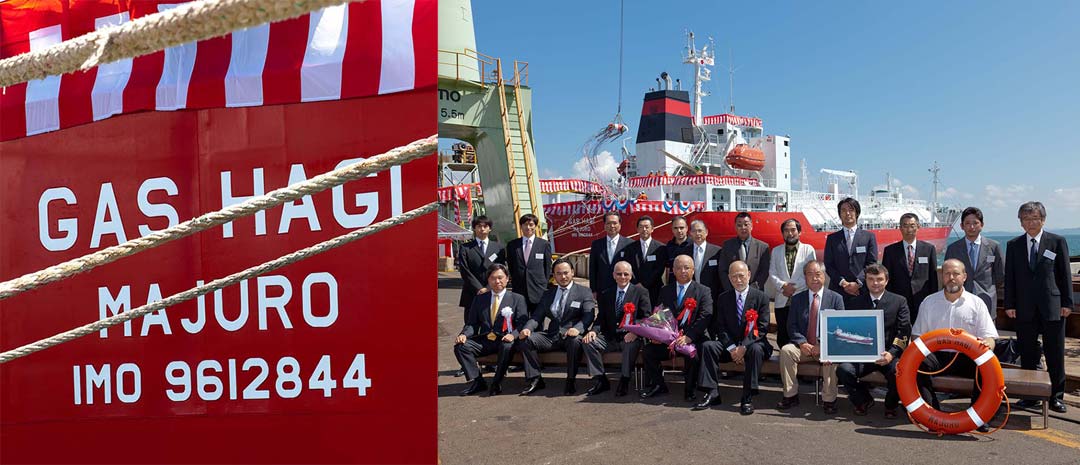 The ceremony for any last-born sister makes us somewhat sentimental each time, and it is more so this time, as we don't build many LPG carriers. In fact, the sisters are our first gas carriers since 2002 when we produced m.t. Tamara.

Under the bright and clear autumn sky, the vessel was solemnly named "Gas Hagi" by Mr. Junichiro Toda, president of the shipowning company, and the tethering rope was powerfully cut by Mr. Kenji Morioka, General Manager of The Iyo Bank's Mishima branch. A gun salute, confetti, applause... and the ceremonies were finished.

We, on behalf of the Kyokuyo Shipyard Corporation, would like once again to thank Mr. J. Toda, Japan's king of near-sea cargo shipowners, and his company. We will keep trying our best so that we can receive a new order for dry cargo vessels from the group.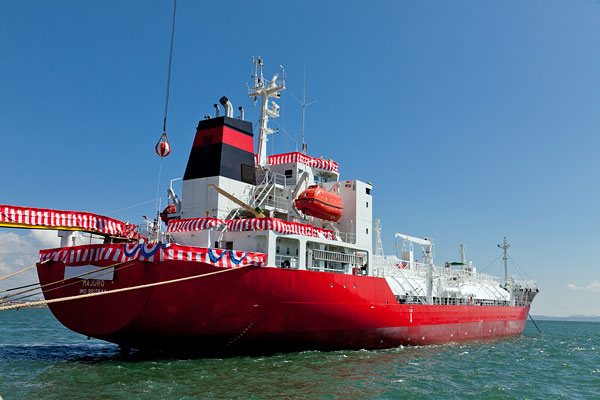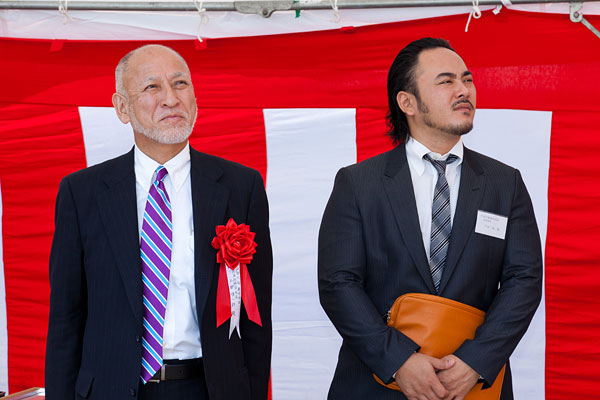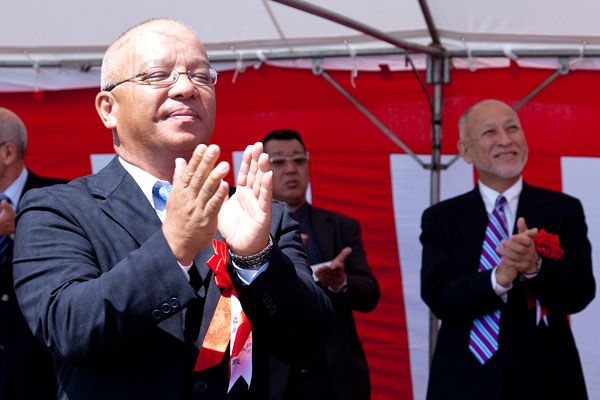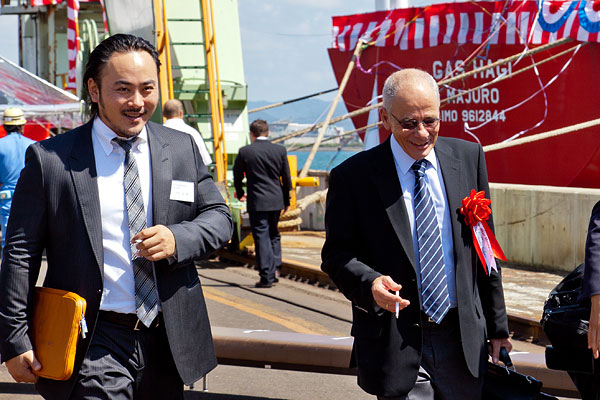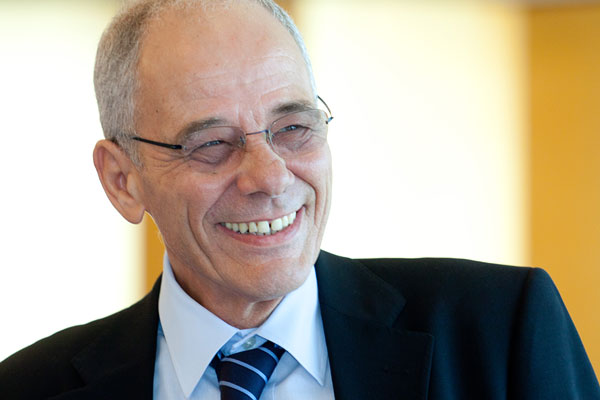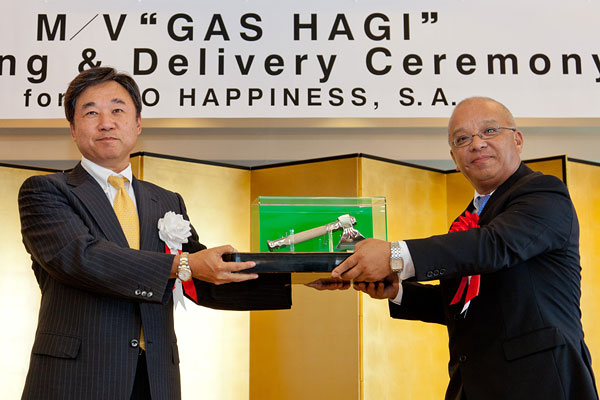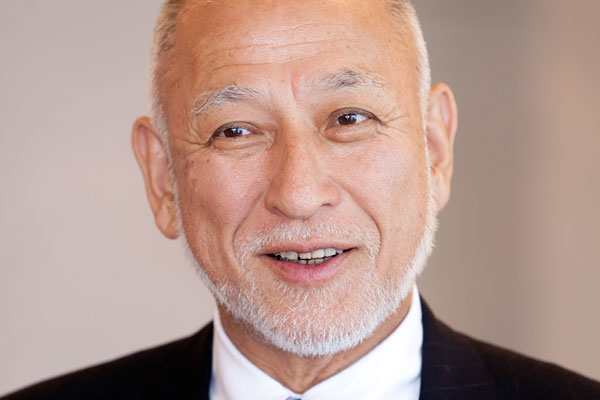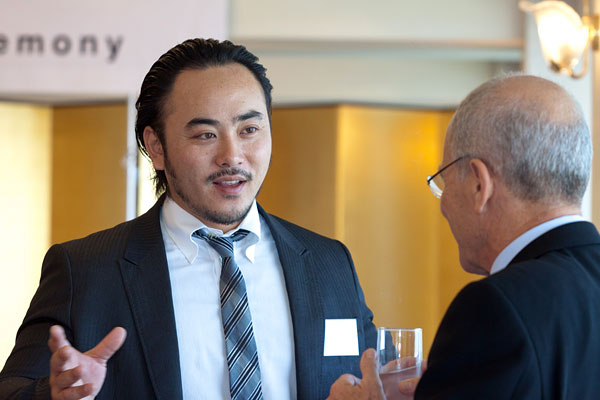 Finally, we wish continued success for Toda Ship as well as safe navigation for Gas Hagi and her elder sisters.